Regular price
Sale price
€338,00
Unit price
per
Sale
Sold out
Original Zhong He Luo Pan medium with red bag
This compass is suitable for a professional Feng Shui practitioner. With our original Zhong He Luo... View full details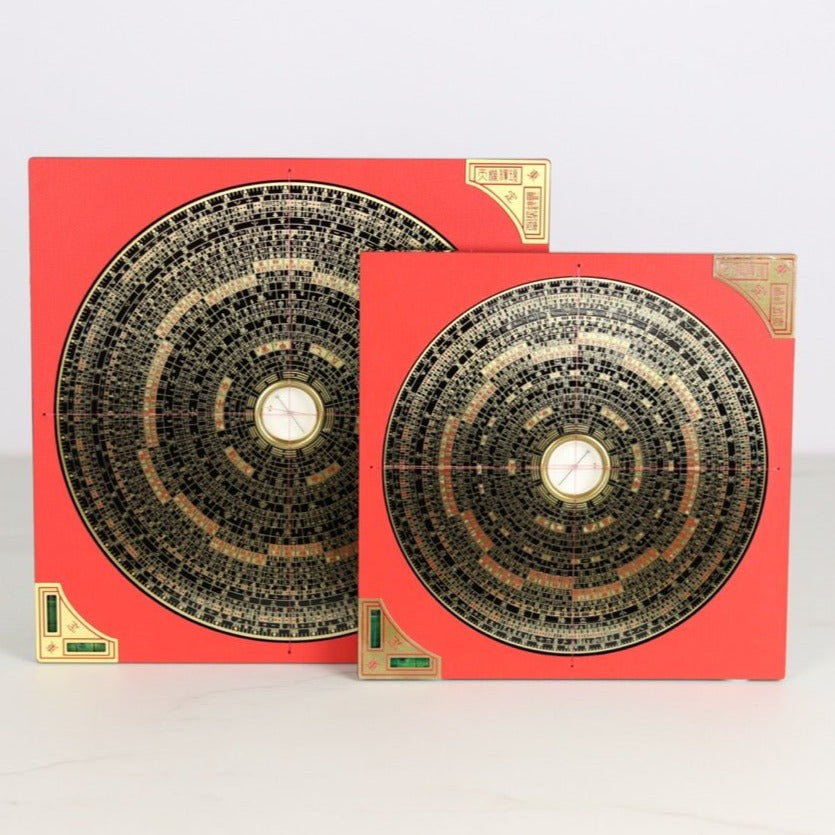 Beschreibung
Original Zhong He Luo Pan medium with red bag
This compass is suitable for a professional Feng Shui practitioner. With our original Zhong He Luo Pan, precise measurement results are achieved using a specially calibrated magnetic needle.
31 rings on the turntable
contains all the important formulas from the San He and San Yuan schools
You will receive an exact measurement result
specially calibrated magnetic needle
large radius, individual degrees easy to read
the scale from 0 degrees to 360 degrees
The practical bag is ideal for everyday use as storage and protection.
The medium and large Luo Pan differ in weight and size, otherwise they are identical.
Size:

22x22cm

Weight 800g