Regular price
Sale price
€239,00
Unit price
per
Sale
Sold out
A picture is not only in the eye of the beholder, but changes his perspective on it. Images create moods and thus affect our feelings and emotions. Andre... View full details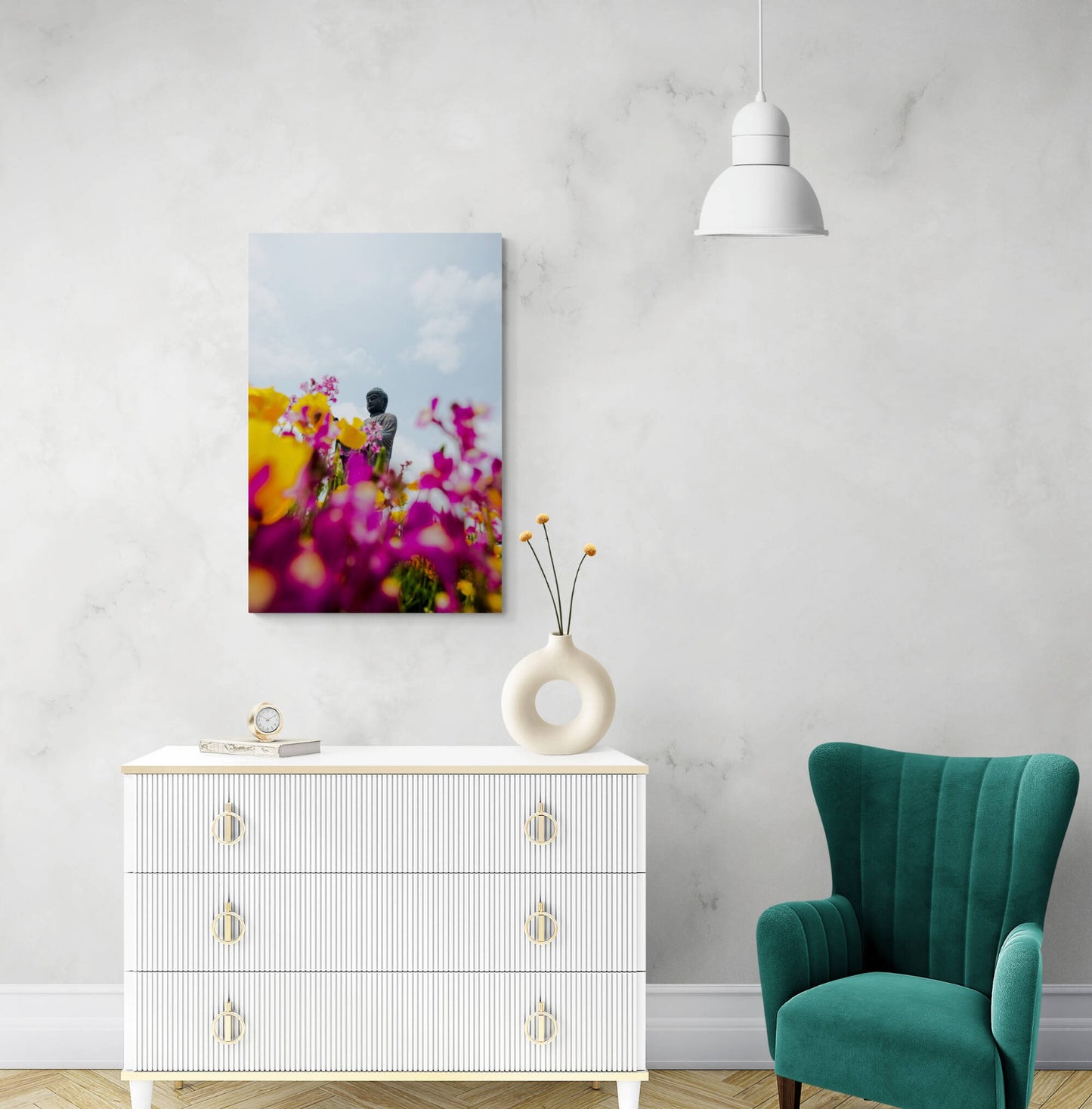 Beschreibung
A picture is not only in the eye of the beholder, but changes his perspective on it. Images create moods and thus affect our feelings and emotions. Andre Wagner is the artist who is aware of this and creates a high level of spirituality and feeling through his paintings.
We were able to win him as a photo artist and publish a special edition with him to give the sensitive and emotional space a unique vibration. The photographic art was deliberately selected according to the criteria of Feng Shui in order to create a balance between the 5 elements and let the room shine anew.
Embark on your inner journey to yourself. Find the beauty of spirituality and let it blossom. Inner serenity and calm creates innermost satisfaction and serenity, especially in today's fast-paced world, this means true relaxation .
Andre Wagner consciously puts nature in connection with heaven and earth as well as the Buddha at the center of the observation. It almost seems as if the Buddha connects heaven and earth. The viewer is led back to the origin of his being and experiences an awakening of his connection to his soul.